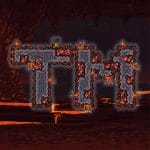 Descriptions :
Terraria Manager is an additional unofficial project that will attract the attention of all fans of the famous "sandbox". In this product, everyone will be able to share their worlds, successes, leave saves, and so on. Including, you can download one of the options you like and enjoy the local features of the terrain, ready-made buildings and all other qualities without wasting time gradually overcoming all the obstacles in your path. The variety and ease of management makes Terraria Manager a great choice for anyone who wants to get something more than the main application gives.
TManager is the best hub app for mobile Terraria users to find worlds and players saves. All Items world, modded players, insane builds, custom world seeds, awesome servers, we've got it all!
Download custom saves to use within Terraria!
Use the TManager player editor to modify your players!
Upload and share your own creations!
Import your own world or player saves!
Reveal the world map for downloaded worlds!
Discover world seeds!
Use custom saves from any website!
Stay up-to-date on all things Terraria!
Download TManager v1.4.0.6 MOD (No ads) APK Free
MOD
terraria-manager-v1.4.0.6-mod.apk
MOD
How to Download and Install TManager?
First, click the download button, the APK file will be downloaded automatically.
Locate the downloaded APK file in your phone's Downloads folder and open it to install.
Go to your mobile settings, click Security, then Unknown Resources.
Now open the app and enjoy.